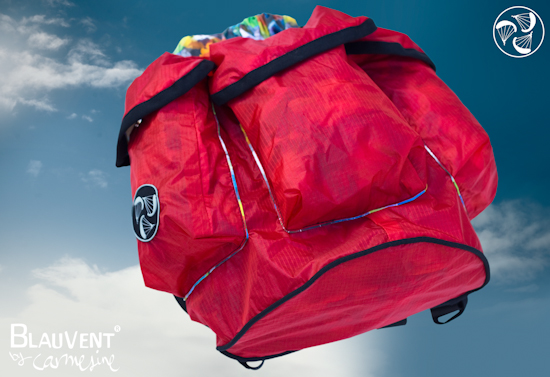 Red backpack.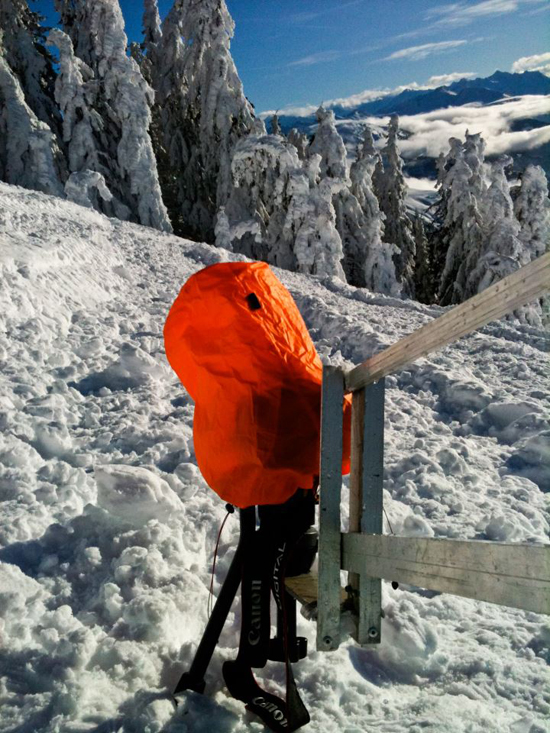 Picture coming from Antonin from Ahstudio, they are using Blauvent Dry Bags to protect their cameras and lens at the snow in Austria. Beautiful use of it!
Recycling Ozone paragliders into bags!
SAC ROULÉ it is made of the under surface of the wings.
Features a high performance and lightness. The double coated nylon ensures protection to the water. It has a roll down closure.
It is perfect for the wet swimwear or for everything from cell phones to binoculars and camera lenses. Particularly useful as inner liner for another pack or pocket. Right now just available in small size.
Flat dimensions 18cm high, 12cm width.
Weight capacity of 1,5l.