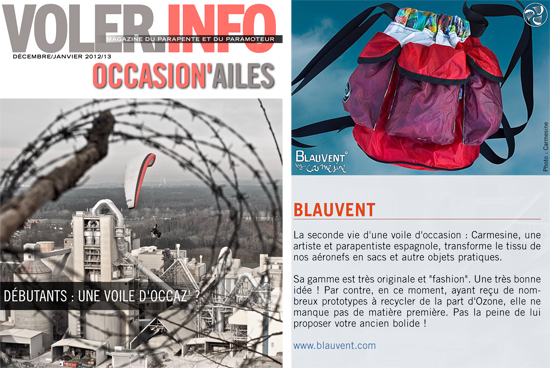 " La seconde vie d'une voile d'occasion: Carmesine, une artiste et parapentiste espagnole, transforme le tissu de nos aéronefs en sacs et aultre objets pratiques.
Sa gamme est très originale et "fashion". Un très bonne ideée ! Par contre, en ce moment, ayant reçu de nombreux portotypes à recycler de la part d'Ozone, elle ne manque pas de matière première. Pas la peine de lui proposer votre ancien bolide ! "
Thank you very much to Voler.info Team for featuring us 🙂
Download the magazine.